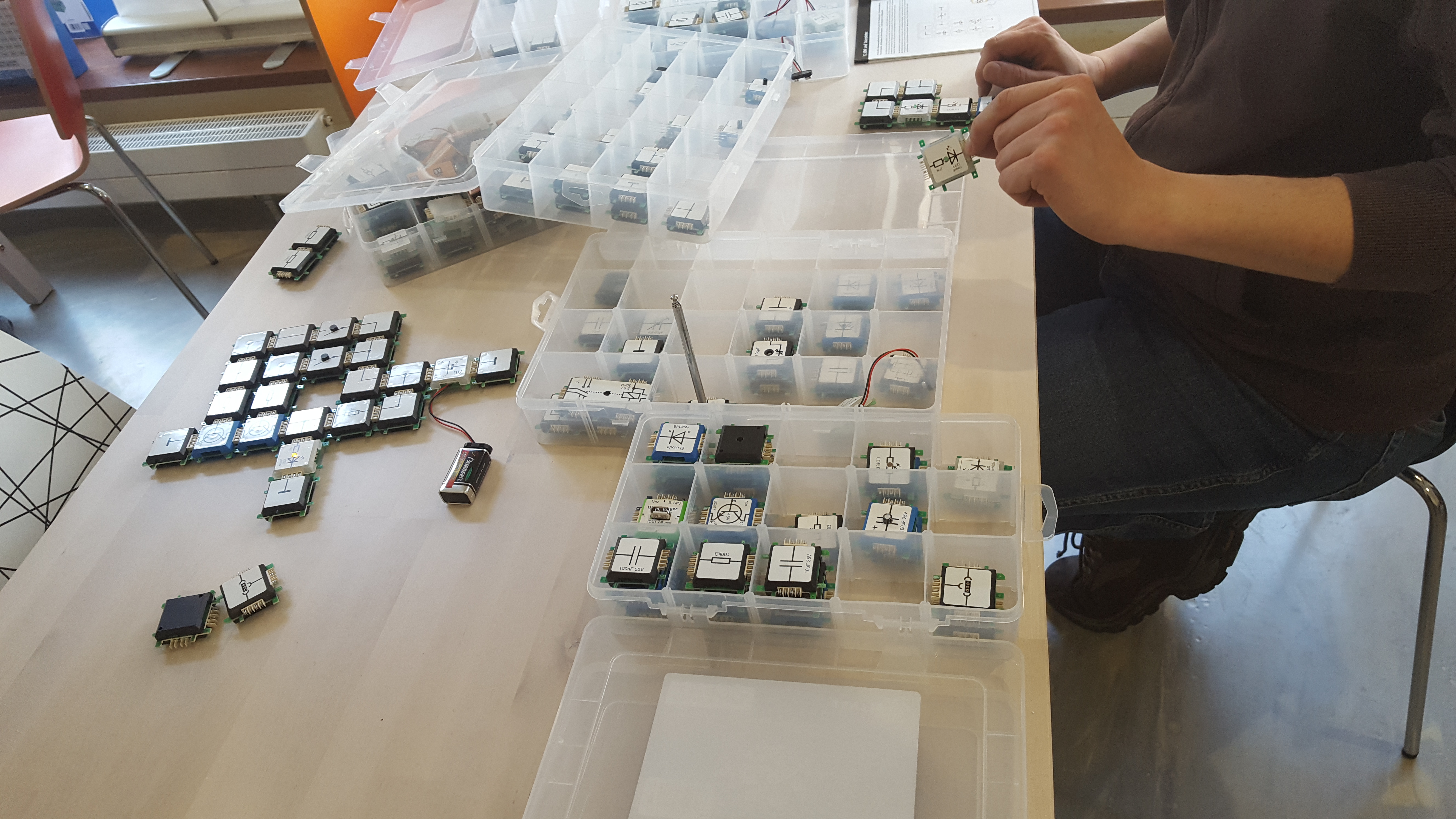 1. Teachers' day @ Berlin Maker Space
We had the first teachers' day in our Maker Space in Berlin this week.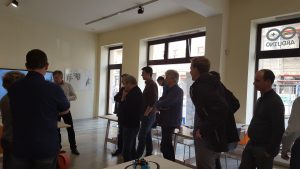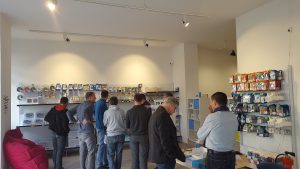 Our Maker Space is at the center of Berlin, in Prenzlauer Berg where creativity does not have any limit. It's our goal to get the next generation interested in technology by introducing and teaching it in a cool way. We would like to encourage students especially to imagine and build something new – and by that learning more about technology in a playful way. As our products are ideal for teaching content, we wanted to show the invited teachers some of our projects and how they could involve them in their classes: we put up various stations in our workshop room that showed electronic circuits with our brick system (www.brickrknowledge.de), robots to build and program and different Arduino coding projects.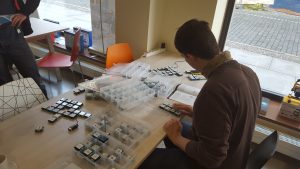 The computer science teachers especially liked the Arduino coding set and they soon started to discuss details and to put the bricks together. The physics teacher were also taken with our bricks – a number of them thought that the bricks would be ideally suitable for teaching basic knowledge in physics, others would rather use our bricks for more advanced classes and experiments. Many participants thought that the Advanced and Arduino coding sets would be perfect for after-school groups including interested students who have fun learning more about electronics and physics.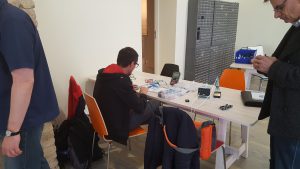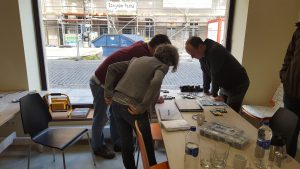 All of the teachers were very interested in our robots (..not only out of professional interest but for the fun of it). We had some mBots available for them to build and program it and our student assistant Sophie answered all questions regarding the graphic programming language "mBlock" that is similar to Scratch and that was developed explicitly for beginners. The computer science teachers agreed that the mBot was especially suitable for beginners in computer science: students can playfully learn programing and, the better they get, use this knowledge for "teaching" the robot even more.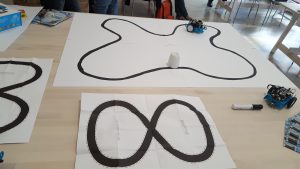 After the teachers convinced themselves of the various possibilities that our Maker space offers, we invited them to bring their students to our store. Wouldn't it be exciting to have an exciting physics or computer science class somewhere outside the usual class-room!?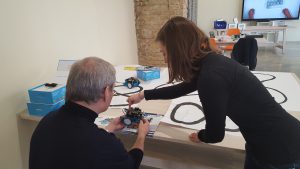 If you are interested just send us an email to service@allknow.de
We look forward to showing you our Maker Space and everything that belongs to it!